---
Take Your Skin to the Gym
---
With our Fitness Facials… keeping your skin fit and fresh is easier than doing a sit-up! These fabulous treatments will help you keep your mind on your training and not on your skin!
Fitness Facial
Stimulating Antibacterial Cleanse, Exfoliating, Microderm Treatment that INCLUDES neck! Intense Extractions, Refreshing Hydrating Mask and Infusion of Nutrients that penetrate deep into your skin. Great Work Out! Add a Chemical peel to any facial $25
$120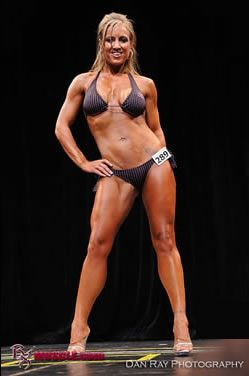 "With all the cardio and weight training I do it is essential my skin looks its best all the time, especially on stage. Skin Fitness keeps my skin in great shape for all my competitions with the most amazing detoxifing and exfoliating fitness facials!" – Jennifer D.
OBAGI SIGNATURE FACIAL
This Facial Upholds the highest standard in dermatological and aesthetic care to deliver the best possible results. 60 minutes of cleaning, extractions, and enzymes for a full facial treatment. OBAGI Medical SKINCARE products and serums will be used for best anti- aging and skin lightening results. Can be done every 2 weeks. Add a Chemical peel to any facial $25
$120
Acne Facial
A great detoxification and anti-bacterial facial with enzyme mask to remove stubborn blackheads and clogged pores. The skin is cleansed then steamed and exfoliated to remove dead skin cells with an enzyme mask to loosen oil in the pores. Intense extractions are performed, followed by a cooling mask to hydrate and restore the skin. Calming Tea Tree and Healthy nutritious sun block is applied after moisturizer.
$89
---
Sensitive Facial
This light facial treatment starts with a sensitive cleansing formula and gentle exfoliation mask. A second mask is applied to totally hydrate your skin, and then a gentle moisturizer is applied. A calming zinc sun block finishes the treatment leaving the skin feeling fresh and calm. If you have dry, red irritated skin, this treatment will help calm blood flow and appearance of irritation.
$80
---
Get Back! Treatment
Give your back the attention it deserves! This treatment is composed of a thorough skin analysis, dry brush for lymph stimulation, deep active body cleansing, exfoliating scrub with steam or peel, intense extractions, fabulous hydrating treatment mask and proper nourishment! Yummm
$120
"Fyll made my back smooth, blemish free and ready for my figure competition. My skin looked amazing! Thank you Fyll!!" – Alisha Keating – Owner of Briar Rose Studio – located at Abella Salon and Spa
---
Best Buns Evah!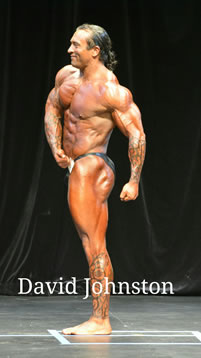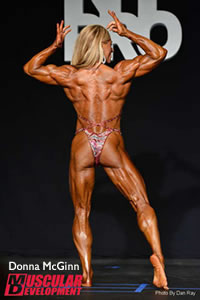 Treatment will get your buns ready whether you are competing or showing off at the beach…no more skin irritation, pimples or ingrown hairs…just a great soft shine for that hard to reach area. The skin is cleansed, a chemical exfoliant is used to remove the dead skin cells…the skin is further exfoliated with a microdermabrasion treatment scrub, then skin repairing serums are applied under a fabulous hydrating mask, finished with moisturizing mist.
Goes great with Brazillian wax!
$70
---
Microdermabrasion
Microdermabrasion is most effective in treating skin that is damaged by sun or general aging but amazing results can be gained by using microdermabrasion in the treatment of Acne/Acne scars and unwanted pigmentation. It is most advised that you discuss in advance your Microdermabrasion treatment due to the fact that there are times when Microdermabrasion may not be a suitable treatment. Our microderm treatment includes your neck and is followed by an application of nutrition and sunblock.
| | |
| --- | --- |
| Microderm including neck | $90 |
| Package of 3 treatments (microderm/peel or mixit up!) | $200 (wow!) |
"I had my first microderm at Skin Fitness. The very next day my skin looked brighter and felt totally refreshed. This was a pleasant experience with no down time. I can't wait to do it again." – Cheryl V.
Chemical Peels
Chemical peel brings about a significant improvement in skin rejuvenation. Application of the peeling solution on the skin initiates the peeling process. This causes the topmost (dead layer of the skin) to slowly peel off. In a few weeks a healthier skin replaces the old skin.
| | |
| --- | --- |
| TCA Peel | Great for sensitive delicate skin, softens and retexturizes the skin. |
| Beta Peel | For oilier skin, dissolves keratin and kills acne bacteria while softening the skin. |
| Glycolic Peel | (20% 30% 40%) Most effective on normal, dry or aging skin, Works well on fine lines and wrinkles, softens, smooths and exfoliates the skin. |
For best results a series of 6 is recommended. Alternating peels with Microderm service is also recommended.
| | |
| --- | --- |
| Peel | $90 |
| Package of 3 treatments (microderm or peel or alternate) | $200 (wow!) |
Other Considerations: No chemical peel services will be performed on anyone who has tanned in the past 48 hours and those using Accutane, Retinoids.
---
Treatment Upgrades
Any or the following can be added to any facial or back treatment.
Chemical Peel can be added to any facial
$25
Add Blue LED light (Acne)
$25
Add Red LED (Collagen Growth)
$25
Intense Extractions
$25
Paraffin Hand or Foot Treatment – Medical Grade One-Use Aromatherapy Wax
$30
both for
$40
Anti-aging Hand Treatment

Fabulous treatment for reducing age spots and giving your hands a youthful look! You will be amazed at the results.

$30